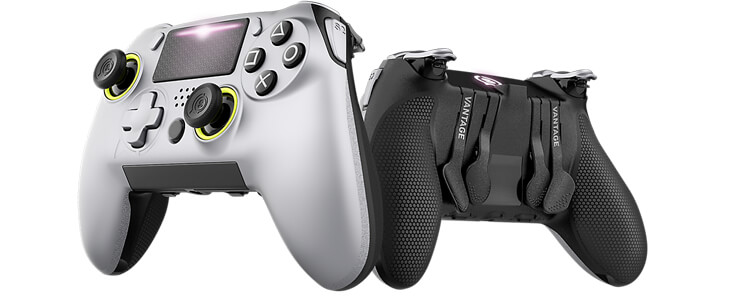 Lithium Battery LP803454 2000mAh for Wireless Controller

Our lithium battery LP803454 2000mAh 7.4Wh is using for a new wireless controller defines this generation of games, combining revolutionary functionality and encouragement with intuitive, definite control. Evolving analog joysticks and trigger buttons deliver unparalleled precision, while innovative technology provides an exciting way to experience your game and share your best moments. Refresh your settings this spring with this contrasting green and white wireless controller.

Wireless Controller Specifications

Dimension: 20.1mm x 7.7mm x 17.7mm
Weight: 299g
Share Button
TouchPad
Refined analog sticks and triggers
Light Bar
Built-in speaker
Stereo headset jack
Motion sensors
USB battery charging
Battery Type: Lithium Battery 3.7V LP803454 2000mAh 7.4Wh

Precise control

The feel, shape, and sensitivity of the wireless controller's analog and trigger buttons have been enhanced to give players absolute control over all the games on the PlayStation®4.

Precise analog stick

Improved analog sticks and trigger buttons allow unparalleled accuracy at every step. Equipped with lithium battery LP803454 3.7V 2000mAh 7.4Wh, long standby, giving you the perfect experience.

New gameplay

Revolutionary features such as the touchpad, integrated light bar, built-in speakers and lithium battery LP803454 2000mAh 7.4Wh provide an exciting experience and interaction with your game, and 3.5mm Audio Jack offers a practical personal audio solution for gamers who want to listen to them. The game is private.

Fingertip sharing

When you add a share button, sharing your most exciting game moments is as simple as pressing a button. Upload game videos and screenshots directly from your system, or play the game in real time, all without affecting the progress of the game.
Lithium Battery LP803454 Details
| | |
| --- | --- |
| Battery Type | Lithium Battery |
| Part Number | LP803454 |
| Voltage @ Capacity | 3.7V @ 2000mAh |
| Comfiguration | 1S1P |
| Wires | UL1571 28AWG 50mm*2 |
| | NO |
| Cut-off Voltage | 3.00V |
| Thermistor (NTC) | NO |
| Dimension | 54 x 34 x 8.0mm |
| Charge Temperature | 0°C to +45°C |
| Discharge Temperature | -20°C to +60°C |
| Storage Temperature | -20°C to +45°C |
Lithium Battery 2000mAh +



| | | | |
| --- | --- | --- | --- |
| part no. | capacity | Dimension (mm) | Voltage |
| LP103465 | 2200mAh | 65 x 34 x 10 | 3.7V |
| LP103565 | 2900mAh | 65 x 35 x 10 | 3.7V |
| LP103759 | 2500mAh | 59 x 37 x 10 | 3.7V |
| LP103868 | 2900mAh | 68 x 38 x 10 | 3.7V |
| LP104049 | 2900mAh | 49 x 40 x 10 | 3.7V |
| LP104050 | 2400mAh | 50 x 40 x 10 | 3.7V |
| LP104250 | 2200mAh | 50 x 42 x 10 | 3.7V |
| LP104343 | 2000mAh | 43 x 43 x 10 | 3.7V |
| LP104443 | 2550mAh | 43 x 44 x 10 | 3.7V |
| LP104447 | 2300mAh | 47 x 44 x 10 | 3.7V |
| LP104453 | 2450mAh | 53 x 44 x 10 | 3.7V |
| LP104545 | 2400mAh | 45 x 45 x 10 | 3.7V |
| LP112375 | 2000mAh | 75 x 23 x 11 | 3.7V |
| LP113255 | 2000mAh | 55 x 32 x 11 | 3.7V |
| LP113450 | 2000mAh | 50 x 34 x 11 | 3.7V |
| LP113450 | 2000mAh | 50 x 34 x 11 | 3.7V |
| LP113560 | 2650mAh | 60 x 35 x 11 | 3.7V |
| LP114050 | 2400mAh | 50 x 40 x 11 | 3.7V |
| LP114246 | 2550mAh | 46 x 42 x 11 | 3.7V |
| LP114551 | 2900mAh | 51 x 45 x 11 | 3.7V |
| LP114848 | 2600mAh | 48 x 48 x 11 | 3.7V |
| LP123557 | 2500mAh | 57 x 35 x 12 | 3.7V |
| LP123654 | 2800mAh | 54 x 36 x 12 | 3.7V |
| LP124053 | 2900mAh | 53 x 40 x 1.2 | 3.7V |
| LP124444 | 2800mAh | 44 x 44 x 12 | 3.7V |
| LP144044 | 2800mAh | 44 x 40 x 14 | 3.7V |
| LP1783127 | 2520mAh | 127 x 83 x 1.7 | 3.7V |
| LP2272149 | 2930mAh | 149 x 72 x 2.2 | 3.7V |
| LP2275113 | 2050mAh | 113 x 75 x 2.2 | 3.7V |
| LP2358108 | 2170mAh | 108 x 58 x 2.3 | 3.7V |
| LP2458108 | 2200mAh | 108 x 58 x 2.4 | 3.7V |
| LP2463104 | 2300mAh | 104 x 63 x 2.4 | 3.7V |
| LP266497 | 2500mAh | 97 x 64 x 2.6 | 3.7V |
| LP2750143 | 2500mAh | 143 x 50 x 2.7 | 3.7V |
| LP2770109 | 2500mAh | 109 x 70 x 2.7 | 3.7V |
| LP286080 | 2000mAh | 80 x 60 x 2.8 | 3.7V |
| LP2869120 | 2400mAh | 120 x 69 x 2.8 | 3.7V |
| LP287095 | 2200mAh | 95 x 70 x 2.8 | 3.7V |
| LP2910072 | 2500mAh | 72 x 10 x 2.9 | 3.7V |
| LP2949119 | 2800mAh | 119 x 49 x 2.9 | 3.7V |
| LP295386 | 2000mAh | 86 x 53 x 2.9 | 3.7V |
| LP2965110 | 2300mAh | 110 x 65 x 2.9 | 3.7V |
| LP296778 | 2400mAh | 78 x 67 x 2.9 | 3.7V |
| LP2969100 | 2000mAh | 100 x 69 x 2.9 | 3.7V |
| LP3049123 | 2500mAh | 123 x 49 x 3 | 3.7V |
| LP305812 | 2350mAh | 129 x 58 x 3 | 3.7V |
| LP316082 | 2400mAh | 82 x 60 x 3.1 | 3.7V |
| LP326090 | 2000mAh | 90 x 60 x 3.2 | 3.7V |
| LP326110 | 2400mAh | 10 x 61 x 3.2 | 3.7V |
| LP3270100 | 2500mAh | 100 x 70 x 3.2 | 3.7V |
| LP3347107 | 2200mAh | 107 x 47 x 3.3 | 3.7V |
| LP3349109 | 2930mAh | 109 x 49 x 3.3 | 3.7V |
| LP336076 | 2200mAh | 76 x 60 x 3.3 | 3.7V |
| LP3362138 | 2300mAh | 138 x 62 x 3.3 | 3.7V |
| LP336975 | 2640mAh | 75 x 69 x 3.3 | 3.7V |
| LP337095 | 2100mAh | 95 x 70 x 3.3 | 3.7V |
| LP3445113 | 2890mAh | 113 x 45 x 3.4 | 3.7V |
| LP3457103 | 2830mAh | 103 x 57 x 3.4 | 3.7V |
| LP347098 | 2500mAh | 98 x 70 x 3.4 | 3.7V |
| LP3545114 | 2850mAh | 114 x 45 x 3.5 | 3.7V |
| LP3551115 | 2000mAh | 115 x 51 x 3.5 | 3.7V |
| LP3553123 | 2000mAh | 123 x 53 x 3.5 | 3.7V |
| LP355691 | 2920mAh | 91 x 56 x 3.5 | 3.7V |
| LP3560113 | 2750mAh | 113 x 60 x 3.5 | 3.7V |
| LP356095 | 2300mAh | 95 x 60 x 3.5 | 3.7V |
| LP356095 | 2400mAh | 95 x 60 x 3.5 | 3.7V |
| LP3562100 | 2500mAh | 100 x 62 x 3.5 | 3.7V |
| LP356479 | 2920mAh | 79 x 64 x 3.5 | 3.7V |
| LP356585 | 2000mAh | 85 x 65 x 3.5 | 3.7V |
| LP3570103 | 2900mAh | 103 x 70 x 3.5 | 3.7V |
| LP357090 | 2200mAh | 90 x 70 x 3.5 | 3.7V |
| LP357095 | 2600mAh | 95 x 70 x 3.5 | 3.7V |
| LP357098 | 2700mAh | 98 x 70 x 3.5 | 3.7V |
| LP3652103 | 2750mAh | 103 x 52 x 3.6 | 3.7V |
| LP3658100 | 2860mAh | 100 x 58 x 3.6 | 3.7V |
| LP3660104 | 2800mAh | 104 x 60 x 3.6 | 3.7V |
| LP377095 | 2800mAh | 95 x 70 x 3.7 | 3.7V |
| LP385096 | 2800mAh | 96 x 50 x 3.8 | 3.7V |
| LP385593 | 2400mAh | 93 x 55 x 3.8 | 3.7V |
| LP3859102 | 2950mAh | 102 x 59 x 3.8 | 3.7V |
| LP386178 | 2950mAh | 78 x 61 x 3.8 | 3.7V |
| LP3880100 | 2550mAh | 100 x 80 x 3.8 | 3.7V |
| LP394594 | 2000mAh | 94 x 45 x 3.9 | 3.7V |
| LP394595 | 2200mAh | 95 x 45 x 3.9 | 3.7V |
| LP395575 | 2000mAh | 75 x 55 x 3.9 | 3.7V |
| LP396067 | 2100mAh | 67 x 60 x 3.9 | 3.7V |
| LP4038128 | 2530mAh | 128 x 38 x 4 | 3.7V |
| LP4040114 | 2920mAh | 114 x 40 x 4 | 3.7V |
| LP405488 | 2000mAh | 88 x 54 x 4 | 3.7V |
| LP4055105 | 2850mAh | 105 x 55 x 4 | 3.7V |
| LP405976 | 2700mAh | 76 x 59 x 4 | 3.7V |
| LP4060113 | 2800mAh | 113 x 60 x 4 | 3.7V |
| LP406070 | 2850mAh | 70 x 60 x 4 | 3.7V |
| LP407090 | 2900mAh | 90 x 70 x 4 | 3.7V |
| LP407171 | 2940mAh | 71 x 71 x 4 | 3.7V |
| LP415071 | 2310mAh | 71 x 50 x 4.1 | 3.7V |
| LP416760 | 2830mAh | 60 x 67 x 4.1 | 3.7V |
| LP4238106 | 2417mAh | 106 x 38 x 4.2 | 3.7V |
| LP4242112 | 2600mAh | 112 x 42 x 4.2 | 3.7V |
| LP425082 | 2800mAh | 82 x 50 x 4.2 | 3.7V |
| LP425766 | 2500mAh | 66 x 57 x 4.2 | 3.7V |
| LP426868 | 2200mAh | 68 x 68 x 4.2 | 3.7V |
| LP434291 | 2000mAh | 91 x 42 x 4.3 | 3.7V |
| LP434292 | 2200mAh | 92 x 42 x 4.3 | 3.7V |
| LP435664 | 2500mAh | 64 x 56 x 4.3 | 3.7V |
| LP445080 | 2200mAh | 80 x 50 x 4.4 | 3.7V |
| LP445364 | 2000mAh | 64 x 53 x 4.4 | 3.7V |
| LP445960 | 2700mAh | 60 x 59 x 4.4 | 3.7V |
| LP447670 | 2500mAh | 70 x 76 x 4.4 | 3.7V |
| LP454088 | 2200mAh | 88 x 40 x 4.5 | 3.7V |
| LP454669 | 2030mAh | 69 x 46 x 4.5 | 3.7V |
| LP454881 | 2200mAh | 81 x 48 x 4.5 | 3.7V |
| LP454888 | 2300mAh | 88 x 48 x 4.5 | 3.7V |
| LP4550100 | 2500mAh | 100 x 50 x 4.5 | 3.7V |
| LP455095 | 2000mAh | 95 x 50 x 4.5 | 3.7V |
| LP455373 | 2000mAh | 73 x 53 x 4.5 | 3.7V |
| LP4555110 | 2800mAh | 110 x 55 x 4.5 | 3.7V |
| LP455661 | 2220mAh | 61 x 56 x 4.5 | 3.7V |
| LP455665 | 2750mAh | 65 x 56 x 4.5 | 3.7V |
| LP455764 | 2700mAh | 64 x 57 x 4.5 | 3.7V |
| LP456173 | 2300mAh | 73 x 61 x 4.5 | 3.7V |
| LP458460 | 2600mAh | 60 x 84 x 4.5 | 3.7V |
| LP4639100 | 2000mAh | 100 x 39 x 4.6 | 3.7V |
| LP4640101 | 2600mAh | 101 x 40 x 4.6 | 3.7V |
| LP465376 | 2200mAh | 76 x 53 x 4.6 | 3.7V |
| LP4735105 | 2767mAh | 105 x 35 x 4.7 | 3.7V |
| LP476862 | 2600mAh | 62 x 68 x 4.7 | 3.7V |
| LP483898 | 2000mAh | 98 x 38 x 4.8 | 3.7V |
| LP484379 | 2000mAh | 79 x 43 x 4.8 | 3.7V |
| LP485967 | 2000mAh | 67 x 59 x 4.8 | 3.7V |
| LP493988 | 2000mAh | 88 x 39 x 4.9 | 3.7V |
| LP494088 | 2800mAh | 88 x 40 x 4.9 | 3.7V |
| LP5039105 | 2550mAh | 105 x 39 x 5 | 3.7V |
| LP504386 | 2200mAh | 86 x 43 x 5 | 3.7V |
| LP5045120 | 2730mAh | 120 x 45 x 5 | 3.7V |
| LP504795 | 2700mAh | 95 x 47 x 5 | 3.7V |
| LP504866 | 2000mAh | 66 x 48 x 5 | 3.7V |
| LP504884 | 2150mAh | 84 x 48 x 5 | 3.7V |
| LP505080 | 2500mAh | 80 x 50 x 5 | 3.7V |
| LP5051106 | 2700mAh | 106 x 51 x 5 | 3.7V |
| LP505378 | 2450mAh | 78 x 53 x 5 | 3.7V |
| LP505476 | 2700mAh | 76 x 54 x 5 | 3.7V |
| LP505573 | 2500mAh | 73 x 55 x 5 | 3.7V |
| LP505690 | 2300mAh | 90 x 56 x 5 | 3.7V |
| LP505771 | 2200mAh | 71 x 57 x 5 | 3.7V |
| LP506166 | 2350mAh | 66 x 61 x 5 | 3.7V |
| LP514752 | 2000mAh | 52 x 47 x 5.1 | 3.7V |
| LP525178 | 2500mAh | 78 x 51 x 5.2 | 3.7V |
| LP525178 | 2600mAh | 78 x 51 x 5.2 | 3.7V |
| LP534167 | 2300mAh | 67 x 41 x 5.3 | 3.7V |
| LP535083 | 2400mAh | 83 x 50 x 5.3 | 3.7V |
| LP544473 | 2000mAh | 73 x 44 x 5.4 | 3.7V |
| LP545069 | 2100mAh | 69 x 50 x 5.4 | 3.7V |
| LP545452 | 2030mAh | 52 x 54 x 5.4 | 3.7V |
| LP545668 | 2550mAh | 68 x 56 x 5.4 | 3.7V |
| LP5533120 | 2000mAh | 120 x 33 x 5.5 | 3.7V |
| LP5534106 | 2300mAh | 106 x 34 x 5.5 | 3.7V |
| LP5535128 | 2000mAh | 128 x 35 x 5.5 | 3.7V |
| LP553580 | 2000mAh | 80 x 35 x 5.5 | 3.7V |
| LP554882 | 2500mAh | 82 x 48 x 5.5 | 3.7V |
| LP554884 | 2500mAh | 84 x 48 x 5.5 | 3.7V |
| LP554978 | 2600mAh | 78 x 49 x 5.5 | 3.7V |
| LP555066 | 2000mAh | 66 x 50 x 5.5 | 3.7V |
| LP555083 | 2500mAh | 83 x 50 x 5.5 | 3.7V |
| LP555164 | 2000mAh | 64 x 51 x 5.5 | 3.7V |
| LP555165 | 2000mAh | 65 x 51 x 5.5 | 3.7V |
| LP555376 | 2300mAh | 76 x 53 x 5.5 | 3.7V |
| LP555660 | 2350mAh | 60 x 56 x 5.5 | 3.7V |
| LP556065 | 2500mAh | 65 x 60 x 5.5 | 3.7V |
| LP556166 | 2500mAh | 66 x 61 x 5.5 | 3.7V |
| LP562514 | 2200mAh | 149 x 25 x 5.6 | 3.7V |
| LP573679 | 2000mAh | 79 x 36 x 5.7 | 3.7V |
| LP575072 | 2750mAh | 72 x 50 x 5.7 | 3.7V |
| LP5828115 | 2000mAh | 115 x 28 x 5.8 | 3.7V |
| LP582813 | 2500mAh | 13 x 28 x 5.8 | 3.7V |
| LP5828136 | 2400mAh | 136 x 28 x 5.8 | 3.7V |
| LP5830118 | 2500mAh | 118 x 30 x 5.8 | 3.7V |
| LP583864 | 2080mAh | 64 x 38 x 5.8 | 3.7V |
| LP584368 | 2000mAh | 68 x 43 x 5.8 | 3.7V |
| LP584684 | 2800mAh | 84 x 46 x 5.8 | 3.7V |
| LP585068 | 2300mAh | 68 x 50 x 5.8 | 3.7V |
| LP585070 | 2500mAh | 70 x 50 x 5.8 | 3.7V |
| LP585870 | 2800mAh | 70 x 58 x 5.8 | 3.7V |
| LP595458 | 2250mAh | 58 x 54 x 5.9 | 3.7V |
| LP603098 | 2000mAh | 98 x 30 x 6 | 3.7V |
| LP6034106 | 2700mAh | 106 x 34 x 6 | 3.7V |
| LP6035110 | 2700mAh | 110 x 35 x 6 | 3.7V |
| LP603580 | 2100mAh | 80 x 35 x 6 | 3.7V |
| LP6036120 | 2800mAh | 120 x 36 x 6 | 3.7V |
| LP603679 | 2000mAh | 79 x 36 x 6 | 3.7V |
| LP604260 | 2000mAh | 60 x 42 x 6 | 3.7V |
| LP604266 | 2000mAh | 66 x 42 x 6 | 3.7V |
| LP604275 | 2300mAh | 75 x 42 x 6 | 3.7V |
| LP604384 | 2300mAh | 84 x 43 x 6 | 3.7V |
| LP604860 | 2000mAh | 60 x 48 x 6 | 3.7V |
| LP605056 | 2000mAh | 56 x 50 x 6 | 3.7V |
| LP605060 | 2800mAh | 60 x 50 x 6 | 3.7V |
| LP605080 | 2880mAh | 80 x 50 x 6 | 3.7V |
| LP605175 | 2500mAh | 75 x 51 x 6 | 3.7V |
| LP605559 | 2000mAh | 59 x 55 x 6 | 3.7V |
| LP605870 | 2900mAh | 70 x 58 x 6 | 3.7V |
| LP605968 | 2800mAh | 68 x 59 x 6 | 3.7V |
| LP613864 | 2500mAh | 64 x 38 x 6.1 | 3.7V |
| LP623288 | 2100mAh | 88 x 32 x 6.2 | 3.7V |
| LP624765 | 2100mAh | 65 x 47 x 6.2 | 3.7V |
| LP634067 | 2000mAh | 67 x 40 x 6.3 | 3.7V |
| LP634169 | 2000mAh | 69 x 41 x 6.3 | 3.7V |
| LP634466 | 2000mAh | 66 x 44 x 6.3 | 3.7V |
| LP635253 | 2000mAh | 53 x 52 x 6.3 | 3.7V |
| LP644468 | 2000mAh | 68 x 44 x 6.4 | 3.7V |
| LP644851 | 2540mAh | 51 x 48 x 6.4 | 3.7V |
| LP653095 | 2200mAh | 95 x 30 x 6.5 | 3.7V |
| LP654379 | 2500mAh | 79 x 43 x 6.5 | 3.7V |
| LP654466 | 2100mAh | 66 x 44 x 6.5 | 3.7V |
| LP655066 | 2400mAh | 66 x 50 x 6.5 | 3.7V |
| LP655262 | 2300mAh | 62 x 52 x 6.5 | 3.7V |
| LP655558 | 2300mAh | 58 x 55 x 6.5 | 3.7V |
| LP665563 | 2500mAh | 63 x 55 x 6.6 | 3.7V |
| LP6735140 | 2500mAh | 140 x 35 x 6.7 | 3.7V |
| LP683086 | 2000mAh | 86 x 30 x 6.8 | 3.7V |
| LP683090 | 2000mAh | 90 x 30 x 6.8 | 3.7V |
| LP683885 | 2400mAh | 85 x 38 x 6.8 | 3.7V |
| LP684460 | 2200mAh | 60 x 44 x 6.8 | 3.7V |
| LP693292 | 2500mAh | 92 x 32 x 6.9 | 3.7V |
| LP695465 | 2900mAh | 65 x 54 x 6.9 | 3.7V |
| LP703679 | 2300mAh | 79 x 36 x 7 | 3.7V |
| LP703986 | 2800mAh | 86 x 39 x 7 | 3.7V |
| LP704261 | 2000mAh | 61 x 42 x 7 | 3.7V |
| LP704865 | 2500mAh | 65 x 48 x 7 | 3.7V |
| LP705058 | 2400mAh | 58 x 50 x 7 | 3.7V |
| LP705059 | 2200mAh | 59 x 50 x 7 | 3.7V |
| LP705060 | 2400mAh | 60 x 50 x 7 | 3.7V |
| LP705065 | 2700mAh | 65 x 50 x 7 | 3.7V |
| LP705456 | 2500mAh | 56 x 54 x 7 | 3.7V |
| LP705465 | 2800mAh | 65 x 54 x 7 | 3.7V |
| LP705759 | 2950mAh | 59 x 57 x 7 | 3.7V |
| LP706040 | 2000mAh | 40 x 60 x 7 | 3.7V |
| LP724060 | 2100mAh | 60 x 40 x 7.2 | 3.7V |
| LP724257 | 2000mAh | 57 x 42 x 7.2 | 3.7V |
| LP724559 | 2250mAh | 59 x 45 x 7.2 | 3.7V |
| LP725555 | 2500mAh | 55 x 55 x 7.2 | 3.7V |
| LP725563 | 2900mAh | 63 x 55 x 7.2 | 3.7V |
| LP733068 | 2300mAh | 68 x 30 x 7.3 | 3.7V |
| LP744060 | 2100mAh | 60 x 40 x 7.4 | 3.7V |
| LP754046 | 2050mAh | 46 x 40 x 7.5 | 3.7V |
| LP754263 | 2200mAh | 63 x 42 x 7.5 | 3.7V |
| LP754270 | 2500mAh | 70 x 42 x 7.5 | 3.7V |
| LP754460 | 2000mAh | 60 x 44 x 7.5 | 3.7V |
| LP754461 | 2450mAh | 61 x 44 x 7.5 | 3.7V |
| LP754647 | 2000mAh | 47 x 46 x 7.5 | 3.7V |
| LP754669 | 2700mAh | 69 x 46 x 7.5 | 3.7V |
| LP755752 | 2700mAh | 52 x 57 x 7.5 | 3.7V |
| LP756080 | 2000mAh | 80 x 60 x 7.5 | 3.7V |
| LP763688 | 2950mAh | 88 x 36 x 7.6 | 3.7V |
| LP773662 | 2050mAh | 62 x 36 x 7.7 | 3.7V |
| LP783764 | 2100mAh | 64 x 37 x 7.8 | 3.7V |
| LP783966 | 2450mAh | 66 x 39 x 7.8 | 3.7V |
| LP784263 | 2600mAh | 63 x 42 x 7.8 | 3.7V |
| LP794060 | 2250mAh | 60 x 40 x 7.9 | 3.7V |
| LP794254 | 2050mAh | 54 x 42 x 7.9 | 3.7V |
| LP803093 | 2000mAh | 93 x 30 x 8 | 3.7V |
| LP803265 | 2000mAh | 65 x 32 x 8 | 3.7V |
| LP803378 | 2500mAh | 78 x 33 x 8 | 3.7V |
| LP803564 | 2000mAh | 64 x 35 x 8 | 3.7V |
| LP803567 | 2000mAh | 67 x 35 x 8 | 3.7V |
| LP803759 | 2000mAh | 59 x 37 x 8 | 3.7V |
| LP803861 | 2400mAh | 61 x 38 x 8 | 3.7V |
| LP803966 | 2450mAh | 66 x 39 x 8 | 3.7V |
| LP804060 | 2000mAh | 60 x 40 x 8 | 3.7V |
| LP804262 | 2600mAh | 62 x 42 x 8 | 3.7V |
| LP804367 | 2750mAh | 67 x 43 x 8 | 3.7V |
| LP804368 | 2800mAh | 68 x 43 x 8 | 3.7V |
| LP804764 | 2800mAh | 64 x 47 x 8 | 3.7V |
| LP805048 | 2200mAh | 48 x 50 x 8 | 3.7V |
| LP805050 | 2200mAh | 50 x 50 x 8 | 3.7V |
| LP805060 | 2700mAh | 60 x 50 x 8 | 3.7V |
| LP805064 | 2400mAh | 64 x 50 x 8 | 3.7V |
| LP805252 | 2200mAh | 52 x 52 x 8 | 3.7V |
| LP805356 | 2800mAh | 56 x 53 x 8 | 3.7V |
| LP814055 | 2000mAh | 55 x 40 x 8.1 | 3.7V |
| LP823090 | 2600mAh | 90 x 30 x 8.2 | 3.7V |
| LP823291 | 2800mAh | 91 x 32 x 8.2 | 3.7V |
| LP825058 | 2900mAh | 58 x 50 x 8.2 | 3.7V |
| LP825059 | 2500mAh | 59 x 50 x 8.2 | 3.7V |
| LP843282 | 2800mAh | 82 x 32 x 8.4 | 3.7V |
| LP843965 | 2700mAh | 65 x 39 x 8.4 | 3.7V |
| LP844765 | 2900mAh | 65 x 47 x 8.4 | 3.7V |
| LP853080 | 2200mAh | 80 x 30 x 8.5 | 3.7V |
| LP853562 | 2000mAh | 62 x 35 x 8.5 | 3.7V |
| LP853966 | 2500mAh | 66 x 39 x 8.5 | 3.7V |
| LP854050 | 2000mAh | 50 x 40 x 8.5 | 3.7V |
| LP854252 | 2000mAh | 52 x 42 x 8.5 | 3.7V |
| LP865045 | 2700mAh | 45 x 50 x 8.6 | 3.7V |
| LP883562 | 2000mAh | 62 x 35 x 8.8 | 3.7V |
| LP903665 | 2400mAh | 65 x 36 x 9 | 3.7V |
| LP903759 | 2200mAh | 59 x 37 x 9 | 3.7V |
| LP903762 | 2500mAh | 62 x 37 x 9 | 3.7V |
| LP903850 | 2000mAh | 50 x 38 x 9 | 3.7V |
| LP903868 | 2700mAh | 68 x 38 x 9 | 3.7V |
| LP904159 | 2500mAh | 59 x 41 x 9 | 3.7V |
| LP904448 | 2000mAh | 48 x 44 x 9 | 3.7V |
| LP904550 | 2000mAh | 50 x 45 x 9 | 3.7V |
| LP905048 | 2500mAh | 48 x 50 x 9 | 3.7V |
| LP923774 | 2900mAh | 74 x 37 x 9.2 | 3.7V |
| LP924261 | 2750mAh | 61 x 42 x 9.2 | 3.7V |
| LP934252 | 2300mAh | 52 x 42 x 9.3 | 3.7V |
| LP953566 | 2700mAh | 66 x 35 x 9.5 | 3.7V |
| LP953665 | 2600mAh | 65 x 36 x 9.5 | 3.7V |
| LP953760 | 2400mAh | 60 x 37 x 9.5 | 3.7V |
| LP953960 | 2700mAh | 60 x 39 x 9.5 | 3.7V |
| LP954364 | 2700mAh | 64 x 43 x 9.5 | 3.7V |
| LP954450 | 2200mAh | 50 x 44 x 9.5 | 3.7V |
| LP974046 | 2000mAh | 46 x 40 x 9.7 | 3.7V |
| LP974548 | 2350mAh | 48 x 45 x 9.7 | 3.7V |
| LP983667 | 2980mAh | 67 x 36 x 9.8 | 3.7V |
| LP984050 | 2200mAh | 50 x 40 x 9.8 | 3.7V |
| LP984058 | 2900mAh | 58 x 40 x 9.8 | 3.7V |
| LP994048 | 2000mAh | 48 x 40 x 9.9 | 3.7V |

The other lipo battery applications
Rebar Detecter | Protable Hardness Tester | Flaw Detector | Moisture Instrument in Concrete | Bike Wireless Computer | Mobile Sensors | Wris-wom Swimming Wearaable | Facial Motion Capture | Fully Automated Pull-Off Tester | Navigation Device on Social Bicycles | Miro Jeweiry Box | Ultrasonic Imaging | Personal Shaving Cup | Smart Medivine Bottle | Smart Walkie-Talkies | Smart Sleep Glasses | Smart Assistant Watch | Mobile Projector | Fingerprint Padlock | Wireless Speaker System | Thinnest Foldable Bluetooth Mouse | Vehicle Monitoring Device | Car Gadget | Boogie Dice | Health Tracking Headband | Smart LED Light | Smart Bra | Handbag Light | Bike Safety Light | Hand Held and Esthetically Lamp | Power Dock | Fidget Controller Gadget | Camera Slider Track Dolly | Wireless Smart Speaker | Asthma Inhaler | Stimulus Generators | Smart Video Door Bell | Wireless Mobile Video Solution | Wireless Device | Lab Automation | Emergency Mobile | Wireless Installation | Fiber Optic Tester | Geolocation Gadgets | Hand Held Instrument Biometric Device | Portable PIC Programmer | Nike Sport Watch | Vehicle Traveling Data Recorder | Linx Impact Assessment System and Blast Gauge System | Wireless Installation AHRS | Digital Wi-Fi Microscopes | Electrocardiograph | RF Analyser | Active 3D Shutter Glasses | Oxygen Monitor | Polysomnography (PSG) | Sleep Apnea Screening | Long Term Blood Pressure Measurement | Smallest long-term EEG recorder | Technical Data Screen | Vehicle Gauging | Watch Recorder | Smart Touchless Faucet Adapter