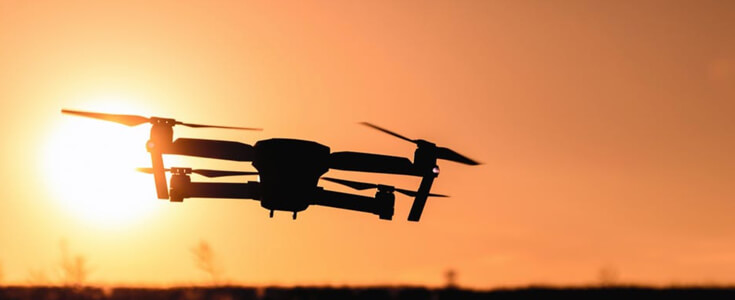 High Discharge 20C Lithium Polymer Battery for Camera Drone

We provide a new custom size of high discharge 20C lithium polymer battery for new camera drone. The battery pack is packed 3 cells to meet 11.1V 1500mAh 20C. The succession of restriction understanding and machine vision makes manipulation easy. The aerial photography is stable and smooth. The top speed of 50 kilometers, 1, 2 kilometers, high-definition map 2, palm-sized self-timer drone allows you to enjoy flying.

Quick Start of Camera Drone

High discharge 20C lithium polymer battery, ready within 25 seconds after power on, put the palm of your hand 3 to turn on face apprehension, start to lift off after unlocking, take photos for you at any time.

Simple Administration of Camera Drone

Flying, shooting, and returning, these operations that originally required a mobile device or remote control can now be done with a wave of hands.

Easy Shooting of Camera Drone

Just tap it on your mobile device and even take a great aerial video even if you've never touched a drone.

Clip Sharing of Camera Drone

Automatic editing, adding filters, and setting templates are all implemented in the app and shared on social networks with one click.

Flying Performance of Camera Drone

Extraordinary power performance, extraordinary flight experience. Configure 3S 11.1V 1500mAh lithium polymer battery, can fly 50 km / h; Strong power; 2 km Wi-Fi HD map; 1500mAh lithium polymer battery, up to 16 minutes lasting; FPV flight Immersed.
High Discharge 20C Lithium Polymer Battery Details
| | |
| --- | --- |
| Battery Type | |
| Part Number | LPHD7520120 |
| Voltage @ Capacity | 11.1V @ 1500mAh |
| Comfiguration | 3S1P |
| Wires | UL1571 24AWG 30mm*2 |
| | T connector |
| Cut-off Voltage | 9.00V |
| Thermistor (NTC) | NO |
| Dimension | 125 x 20 x 22.5mm |
| Charge Temperature | 0°C to +45°C |
| Discharge Temperature | -20°C to +60°C |
| Storage Temperature | -20°C to +45°C |
High Discharge 20C Lithium Polymer Batteries



| | | | | | | |
| --- | --- | --- | --- | --- | --- | --- |
| Part Number | Capacity | C Rate | Length | Width | Thickness | Voltage |
| LPHD3020030 | 100 mAh | 20C | 30 | 20 | 3 | 3,7V |
| LPHD4315028 | 100 mAh | 20C | 28 | 15 | 4.3 | 3,7V |
| LPHD5515022 | 100 mAh | 20C | 22 | 15 | 5.5 | 3,7V |
| LPHD7214017 | 100 mAh | 20C | 17 | 14 | 7.2 | 3,7V |
| LPHD7215015 | 100 mAh | 20C | 15 | 15 | 7.2 | 3,7V |
| LPHD4034096 | 1000 mAh | 20C | 96 | 34 | 4 | 3,7V |
| LPHD5034076 | 1000 mAh | 20C | 76 | 34 | 5 | 3,7V |
| LPHD5835062 | 1000 mAh | 20C | 62 | 35 | 5.8 | 3,7V |
| LPHD5835062 | 1000 mAh | 20C | 62 | 35 | 5.8 | 3,7V |
| LPHD6140050 | 1000 mAh | 20C | 50 | 40 | 6.1 | 3,7V |
| LPHD6140050 | 1000 mAh | 20C | 50 | 40 | 6.1 | 3,7V |
| LPHD6233070 | 1000 mAh | 20C | 70 | 33 | 6.2 | 3,7V |
| LPHD6243058 | 1000 mAh | 20C | 58 | 43 | 6.2 | 3,7V |
| LPHD6335062 | 1000 mAh | 20C | 62 | 35 | 6.3 | 3,7V |
| LPHD6525062 | 1000 mAh | 20C | 62 | 25 | 6.2 | 3,7V |
| LPHD7023075 | 1000 mAh | 20C | 75 | 23 | 7 | 3,7V |
| LPHD7030060 | 1000 mAh | 20C | 60 | 30 | 7 | 3,7V |
| LPHD7030060 | 1000 mAh | 20C | 60 | 30 | 7 | 3,7V |
| LPHD7324064 | 1000 mAh | 20C | 64 | 24 | 7.3 | 3,7V |
| LPHDA124048 | 1000 mAh | 20C | 48 | 24 | 10.1 | 3,7V |
| LPHD9564159 | 10000 mAh | 20C | 159 | 64 | 9.5 | 3,7V |
| LPHDA159156 | 10000 mAh | 20C | 156 | 59 | 11 | 3,7V |
| LPHD4843060 | 1050 mAh | 20C | 60 | 43 | 4.8 | 3,7V |
| LPHD5034096 | 1050 mAh | 20C | 96 | 34 | 5 | 3,7V |
| LPHD5434096 | 1050 mAh | 20C | 96 | 34 | 5.4 | 3,7V |
| LPHD5517130 | 1080 mAh | 20C | 130 | 17 | 5.5 | 3,7V |
| LPHD4220030 | 110 mAh | 20C | 30 | 20 | 4.2 | 3,7V |
| LPHD7517017 | 110 mAh | 20C | 17 | 17 | 7.5 | 3,7V |
| LPHD9014017 | 110 mAh | 20C | 17 | 14 | 9 | 3,7V |
| LPHD4630090 | 1100 mAh | 20C | 90 | 30 | 4.6 | 3,7V |
| LPHD5530085 | 1100 mAh | 20C | 85 | 30 | 5.5 | 3,7V |
| LPHD6140050 | 1100 mAh | 20C | 50 | 40 | 6.1 | 3,7V |
| LPHD7017120 | 1100 mAh | 20C | 120 | 17 | 7 | 3,7V |
| LPHD7635062 | 1100 mAh | 20C | 62 | 35 | 7.6 | 3,7V |
| LPHD6020122 | 1150 mAh | 20C | 122 | 20 | 6 | 3,7V |
| LPHD6020122 | 1150 mAh | 20C | 122 | 20 | 6 | 3,7V |
| LPHD6020122 | 1150 mAh | 20C | 122 | 20 | 6 | 3,7V |
| LPHD6528092 | 1150 mAh | 20C | 92 | 28 | 6.5 | 3,7V |
| LPHD9030052 | 1150 mAh | 20C | 52 | 30 | 9 | 3,7V |
| LPHD4815028 | 120 mAh | 20C | 28 | 15 | 4.8 | 3,7V |
| LPHD4815030 | 120 mAh | 20C | 30 | 15 | 4.8 | 3,7V |
| LPHD6212025 | 120 mAh | 20C | 25 | 12 | 6.2 | 3,7V |
| LPHD9015015 | 120 mAh | 20C | 15 | 15 | 9 | 3,7V |
| LPHD3834106 | 1200 mAh | 20C | 106 | 34 | 3.8 | 3,7V |
| LPHD4834096 | 1200 mAh | 20C | 96 | 34 | 4.8 | 3,7V |
| LPHD5034080 | 1200 mAh | 20C | 80 | 34 | 5 | 3,7V |
| LPHD602012 | 1200 mAh | 20C | 120 | 20 | 6 | 3,7V |
| LPHD6518123 | 1200 mAh | 20C | 123 | 18 | 6.5 | 3,7V |
| LPHD6535062 | 1200 mAh | 20C | 62 | 35 | 6.5 | 3,7V |
| LPHD6835062 | 1200 mAh | 20C | 62 | 35 | 6.8 | 3,7V |
| LPHD7035062 | 1200 mAh | 20C | 62 | 35 | 7 | 3,7V |
| LPHD7520100 | 1200 mAh | 20C | 100 | 20 | 7.5 | 3,7V |
| LPHD9330048 | 1200 mAh | 20C | 48 | 30 | 9.3 | 3,7V |
| LPHD7870170 | 12000 mAh | 20C | 170 | 70 | 7.8 | 3,7V |
| LPHD6030085 | 1250 mAh | 20C | 85 | 30 | 6 | 3,7V |
| LPHD5512030 | 130 mAh | 20C | 30 | 12 | 5.5 | 3,7V |
| LPHD7015022 | 130 mAh | 20C | 22 | 15 | 7 | 3,7V |
| LPHD4434106 | 1300 mAh | 20C | 106 | 34 | 4.4 | 3,7V |
| LPHD4534096 | 1300 mAh | 20C | 96 | 34 | 4.5 | 3,7V |
| LPHD4534096 | 1300 mAh | 20C | 96 | 34 | 4.5 | 3,7V |
| LPHD5016185 | 1300 mAh | 20C | 185 | 16 | 5 | 3,7V |
| LPHD5330090 | 1300 mAh | 20C | 90 | 30 | 5.3 | 3,7V |
| LPHD6835062 | 1300 mAh | 20C | 62 | 35 | 6.8 | 3,7V |
| LPHD7235062 | 1300 mAh | 20C | 62 | 35 | 7.2 | 3,7V |
| LPHD7235062 | 1300 mAh | 20C | 62 | 35 | 7.2 | 3,7V |
| LPHD7535062 | 1300 mAh | 20C | 62 | 35 | 7.5 | 3,7V |
| LPHD8230060 | 1300 mAh | 20C | 60 | 30 | 8.2 | 3,7V |
| LPHD9167217 | 13900 mAh | 20C | 217 | 67 | 9.1 | 3,7V |
| LPHD5311040 | 140 mAh | 20C | 40 | 11 | 5.3 | 3,7V |
| LPHD6817021 | 140 mAh | 20C | 21 | 17 | 6.8 | 3,7V |
| LPHD5534096 | 1400 mAh | 20C | 96 | 34 | 5.5 | 3,7V |
| LPHD5934076 | 1400 mAh | 20C | 76 | 34 | 5.9 | 3,7V |
| LPHD6434076 | 1400 mAh | 20C | 76 | 34 | 6.4 | 3,7V |
| LPHD7835062 | 1400 mAh | 20C | 62 | 35 | 7.8 | 3,7V |
| LPHD9070220 | 14000 mAh | 20C | 220 | 70 | 9 | 3,7V |
| LPHD4834106 | 1450 mAh | 20C | 106 | 34 | 4.8 | 3,7V |
| LPHD3215045 | 150 mAh | 20C | 45 | 15 | 3.2 | 3,7V |
| LPHD5020025 | 150 mAh | 20C | 25 | 20 | 5 | 3,7V |
| LPHD5512037 | 150 mAh | 20C | 37 | 12 | 5.5 | 3,7V |
| LPHD5515028 | 150 mAh | 20C | 28 | 15 | 5.5 | 3,7V |
| LPHD6012035 | 150 mAh | 20C | 35 | 12 | 6 | 3,7V |
| LPHD6817023 | 150 mAh | 20C | 23 | 17 | 6.8 | 3,7V |
| LPHD7515022 | 150 mAh | 20C | 22 | 15 | 7.5 | 3,7V |
| LPHD5246094 | 1500 mAh | 20C | 94 | 46 | 5.2 | 3,7V |
| LPHD5734096 | 1500 mAh | 20C | 96 | 34 | 5.7 | 3,7V |
| LPHD5934082 | 1500 mAh | 20C | 82 | 34 | 5.9 | 3,7V |
| LPHD6234082 | 1500 mAh | 20C | 82 | 34 | 6.2 | 3,7V |
| LPHD6534080 | 1500 mAh | 20C | 80 | 34 | 6.5 | 3,7V |
| LPHD6943058 | 1500 mAh | 20C | 58 | 43 | 6.9 | 3,7V |
| LPHD7037068 | 1500 mAh | 20C | 68 | 37 | 7 | 3,7V |
| LPHD7043060 | 1500 mAh | 20C | 60 | 43 | 7 | 3,7V |
| LPHD7243058 | 1500 mAh | 20C | 58 | 43 | 7.2 | 3,7V |
| LPHD7520120 | 1500 mAh | 20C | 120 | 20 | 7.5 | 3,7V |
| LPHD8035062 | 1500 mAh | 20C | 62 | 35 | 8 | 3,7V |
| LPHD8235062 | 1500 mAh | 20C | 62 | 35 | 8.2 | 3,7V |
| LPHD9525095 | 1500 mAh | 20C | 95 | 25 | 9.5 | 3,7V |
| LPHD7830082 | 1550 mAh | 20C | 82 | 30 | 7.8 | 3,7V |
| LPHD9035062 | 1550 mAh | 20C | 62 | 35 | 9 | 3,7V |
| LPHD5442080 | 1600 mAh | 20C | 80 | 42 | 5.4 | 3,7V |
| LPHD5446094 | 1600 mAh | 20C | 94 | 46 | 5.4 | 3,7V |
| LPHD6034096 | 1600 mAh | 20C | 96 | 34 | 6 | 3,7V |
| LPHD6034096 | 1600 mAh | 20C | 96 | 34 | 6 | 3,7V |
| LPHD6034096 | 1600 mAh | 20C | 96 | 34 | 6 | 3,7V |
| LPHD7044060 | 1600 mAh | 20C | 60 | 44 | 7 | 3,7V |
| LPHD7243058 | 1600 mAh | 20C | 58 | 43 | 7.2 | 3,7V |
| LPHD7430085 | 1600 mAh | 20C | 85 | 30 | 7.4 | 3,7V |
| LPHD7534076 | 1600 mAh | 20C | 76 | 34 | 7.5 | 3,7V |
| LPHD8435062 | 1600 mAh | 20C | 62 | 35 | 8.4 | 3,7V |
| LPHD8535062 | 1600 mAh | 20C | 62 | 35 | 8.5 | 3,7V |
| LPHDA034050 | 1600 mAh | 20C | 50 | 34 | 10 | 3,7V |
| LPHDA170170 | 16000 mAh | 20C | 170 | 70 | 11 | 3,7V |
| LPHDA184165 | 16000 mAh | 20C | 165 | 84 | 11 | 3,7V |
| LPHD5449092 | 1650 mAh | 20C | 92 | 49 | 5.4 | 3,7V |
| LPHD6834076 | 1650 mAh | 20C | 76 | 34 | 6.8 | 3,7V |
| LPHD7143058 | 1650 mAh | 20C | 58 | 43 | 7.1 | 3,7V |
| LPHD7830082 | 1650 mAh | 20C | 82 | 30 | 7.8 | 3,7V |
| LPHD8030082 | 1650 mAh | 20C | 82 | 30 | 8 | 3,7V |
| LPHD5534100 | 1750 mAh | 20C | 100 | 34 | 5.5 | 3,7V |
| LPHD7030100 | 1750 mAh | 20C | 100 | 30 | 7 | 3,7V |
| LPHD4520030 | 180 mAh | 20C | 30 | 20 | 4.5 | 3,7V |
| LPHD5520030 | 180 mAh | 20C | 30 | 20 | 5.5 | 3,7V |
| LPHD6020025 | 180 mAh | 20C | 25 | 20 | 6 | 3,7V |
| LPHD7517023 | 180 mAh | 20C | 23 | 17 | 7.5 | 3,7V |
| LPHD5743080 | 1800 mAh | 20C | 80 | 43 | 5.7 | 3,7V |
| LPHD6046094 | 1800 mAh | 20C | 94 | 46 | 6 | 3,7V |
| LPHD6634096 | 1800 mAh | 20C | 96 | 34 | 6.6 | 3,7V |
| LPHD6834096 | 1800 mAh | 20C | 96 | 34 | 6.8 | 3,7V |
| LPHD7034082 | 1800 mAh | 20C | 82 | 34 | 7 | 3,7V |
| LPHD7834096 | 1800 mAh | 20C | 96 | 34 | 7.8 | 3,7V |
| LPHD8230082 | 1800 mAh | 20C | 82 | 30 | 8.2 | 3,7V |
| LPHD8430082 | 1800 mAh | 20C | 82 | 30 | 8.4 | 3,7V |
| LPHD8830082 | 1800 mAh | 20C | 82 | 30 | 8.8 | 3,7V |
| LPHD9035062 | 1800 mAh | 20C | 62 | 35 | 9 | 3,7V |
| LPHD8043080 | 1900 mAh | 20C | 80 | 43 | 8 | 3,7V |
| LPHD8045075 | 1900 mAh | 20C | 75 | 45 | 8 | 3,7V |
| LPHD6017030 | 195 mAh | 20C | 30 | 17 | 6 | 3,7V |
| LPHD5642085 | 1950 mAh | 20C | 85 | 42 | 5.6 | 3,7V |
| LPHD5742085 | 1950 mAh | 20C | 85 | 42 | 5.7 | 3,7V |
| LPHD4525030 | 200 mAh | 20C | 30 | 25 | 4.5 | 3,7V |
| LPHD5320030 | 200 mAh | 20C | 30 | 20 | 5.3 | 3,7V |
| LPHD5716036 | 200 mAh | 20C | 36 | 16 | 5.7 | 3,7V |
| LPHD5811047 | 200 mAh | 20C | 47 | 11 | 5.8 | 3,7V |
| LPHD6520025 | 200 mAh | 20C | 25 | 20 | 6.5 | 3,7V |
| LPHD9520020 | 200 mAh | 20C | 20 | 20 | 9.5 | 3,7V |
| LPHD4642126 | 2000 mAh | 20C | 126 | 42 | 4.6 | 3,7V |
| LPHD5043083 | 2000 mAh | 20C | 83 | 43 | 5 | 3,7V |
| LPHD5742085 | 2000 mAh | 20C | 85 | 42 | 5.7 | 3,7V |
| LPHD5842085 | 2000 mAh | 20C | 85 | 42 | 5.8 | 3,7V |
| LPHD6264074 | 2000 mAh | 20C | 74 | 64 | 6.2 | 3,7V |
| LPHD6570068 | 2000 mAh | 20C | 68 | 70 | 6.5 | 3,7V |
| LPHD9243058 | 2000 mAh | 20C | 58 | 43 | 9.2 | 3,7V |
| LPHD9243058 | 2000 mAh | 20C | 58 | 43 | 9.2 | 3,7V |
| LPHDA035062 | 2000 mAh | 20C | 62 | 35 | 10 | 3,7V |
| LPHD5742083 | 2050 mAh | 20C | 83 | 42 | 5.7 | 3,7V |
| LPHD5742085 | 2050 mAh | 20C | 85 | 42 | 5.7 | 3,7V |
| LPHD5012050 | 210 mAh | 20C | 50 | 12 | 5 | 3,7V |
| LPHD8517023 | 210 mAh | 20C | 23 | 17 | 8.5 | 3,7V |
| LPHD7334096 | 2100 mAh | 20C | 96 | 34 | 7.3 | 3,7V |
| LPHD7434096 | 2100 mAh | 20C | 96 | 34 | 7.4 | 3,7V |
| LPHD7634096 | 2100 mAh | 20C | 96 | 34 | 7.6 | 3,7V |
| LPHD7834096 | 2100 mAh | 20C | 96 | 34 | 7.8 | 3,7V |
| LPHD9043060 | 2100 mAh | 20C | 60 | 43 | 9 | 3,7V |
| LPHD9234096 | 2100 mAh | 20C | 96 | 34 | 9.2 | 3,7V |
| LPHD9743056 | 2100 mAh | 20C | 56 | 43 | 9.7 | 3,7V |
| LPHD9743060 | 2100 mAh | 20C | 60 | 43 | 9.7 | 3,7V |
| LPHDA190190 | 21000 mAh | 20C | 190 | 90 | 11 | 3,7V |
| LPHD5872060 | 2150 mAh | 20C | 60 | 72 | 5.8 | 3,7V |
| LPHD8816026 | 220 mAh | 20C | 26 | 16 | 8.8 | 3,7V |
| LPHD5543083 | 2200 mAh | 20C | 83 | 43 | 5.5 | 3,7V |
| LPHD5836128 | 2200 mAh | 20C | 128 | 36 | 5.8 | 3,7V |
| LPHD5842126 | 2200 mAh | 20C | 126 | 42 | 5.8 | 3,7V |
| LPHD6036128 | 2200 mAh | 20C | 128 | 36 | 6 | 3,7V |
| LPHD7034106 | 2200 mAh | 20C | 106 | 34 | 7 | 3,7V |
| LPHD7234122 | 2200 mAh | 20C | 122 | 34 | 7.2 | 3,7V |
| LPHD7334096 | 2200 mAh | 20C | 96 | 34 | 7.3 | 3,7V |
| LPHD7334096 | 2200 mAh | 20C | 96 | 34 | 7.3 | 3,7V |
| LPHD7534096 | 2200 mAh | 20C | 96 | 34 | 7.5 | 3,7V |
| LPHD7834096 | 2200 mAh | 20C | 96 | 34 | 7.8 | 3,7V |
| LPHD7834096 | 2200 mAh | 20C | 96 | 34 | 7.8 | 3,7V |
| LPHD7934096 | 2200 mAh | 20C | 96 | 34 | 7.9 | 3,7V |
| LPHD8834076 | 2200 mAh | 20C | 76 | 34 | 8.8 | 3,7V |
| LPHD9634076 | 2200 mAh | 20C | 76 | 34 | 9.6 | 3,7V |
| LPHD5020035 | 230 mAh | 20C | 35 | 20 | 5 | 3,7V |
| LPHD7732094 | 2300 mAh | 20C | 94 | 32 | 7.7 | 3,7V |
| LPHD7843080 | 2300 mAh | 20C | 80 | 43 | 7.8 | 3,7V |
| LPHD8034096 | 2300 mAh | 20C | 96 | 34 | 8 | 3,7V |
| LPHD8034096 | 2300 mAh | 20C | 96 | 34 | 8 | 3,7V |
| LPHD8134096 | 2300 mAh | 20C | 96 | 34 | 8.1 | 3,7V |
| LPHD5524025 | 240 mAh | 20C | 25 | 24 | 5.5 | 3,7V |
| LPHD6518030 | 240 mAh | 20C | 30 | 18 | 6.5 | 3,7V |
| LPHD5342126 | 2400 mAh | 20C | 126 | 42 | 5.3 | 3,7V |
| LPHD5342126 | 2400 mAh | 20C | 126 | 42 | 5.3 | 3,7V |
| LPHD5343128 | 2400 mAh | 20C | 128 | 43 | 5.3 | 3,7V |
| LPHD6236128 | 2400 mAh | 20C | 128 | 36 | 6.2 | 3,7V |
| LPHD6834096 | 2400 mAh | 20C | 96 | 34 | 6.8 | 3,7V |
| LPHD7634106 | 2400 mAh | 20C | 106 | 34 | 7.6 | 3,7V |
| LPHD8234096 | 2400 mAh | 20C | 96 | 34 | 8.2 | 3,7V |
| LPHD8534096 | 2400 mAh | 20C | 96 | 34 | 8.5 | 3,7V |
| LPHD8534096 | 2400 mAh | 20C | 96 | 34 | 8.5 | 3,7V |
| LPHD4525035 | 250 mAh | 20C | 35 | 25 | 4.5 | 3,7V |
| LPHD6022027 | 250 mAh | 20C | 27 | 22 | 6 | 3,7V |
| LPHD6520030 | 250 mAh | 20C | 30 | 20 | 6.5 | 3,7V |
| LPHD7517030 | 250 mAh | 20C | 30 | 17 | 7.5 | 3,7V |
| LPHD8020025 | 250 mAh | 20C | 25 | 20 | 8 | 3,7V |
| LPHD5342124 | 2500 mAh | 20C | 124 | 42 | 5.3 | 3,7V |
| LPHD5443128 | 2500 mAh | 20C | 128 | 43 | 5.4 | 3,7V |
| LPHD5443128 | 2500 mAh | 20C | 128 | 43 | 5.4 | 3,7V |
| LPHD5543128 | 2500 mAh | 20C | 128 | 43 | 5.5 | 3,7V |
| LPHD5643083 | 2500 mAh | 20C | 83 | 43 | 5.6 | 3,7V |
| LPHD6060078 | 2500 mAh | 20C | 78 | 60 | 6 | 3,7V |
| LPHD6160078 | 2500 mAh | 20C | 78 | 60 | 6.1 | 3,7V |
| LPHD6260078 | 2500 mAh | 20C | 78 | 60 | 6.2 | 3,7V |
| LPHD7038110 | 2500 mAh | 20C | 110 | 38 | 7 | 3,7V |
| LPHD7334106 | 2500 mAh | 20C | 106 | 34 | 7.3 | 3,7V |
| LPHD8034122 | 2500 mAh | 20C | 122 | 34 | 8 | 3,7V |
| LPHD8036128 | 2500 mAh | 20C | 128 | 36 | 8 | 3,7V |
| LPHD8134122 | 2500 mAh | 20C | 122 | 34 | 8.1 | 3,7V |
| LPHD8234100 | 2500 mAh | 20C | 100 | 34 | 8.2 | 3,7V |
| LPHD6060078 | 2550 mAh | 20C | 78 | 60 | 6 | 3,7V |
| LPHD7843080 | 2550 mAh | 20C | 80 | 43 | 7.8 | 3,7V |
| LPHD8534106 | 2550 mAh | 20C | 106 | 34 | 8.5 | 3,7V |
| LPHD7417030 | 260 mAh | 20C | 30 | 17 | 7.4 | 3,7V |
| LPHD5242126 | 2600 mAh | 20C | 126 | 42 | 5.2 | 3,7V |
| LPHD5842126 | 2600 mAh | 20C | 126 | 42 | 5.8 | 3,7V |
| LPHD8234106 | 2600 mAh | 20C | 106 | 34 | 8.2 | 3,7V |
| LPHD8234122 | 2600 mAh | 20C | 122 | 34 | 8.2 | 3,7V |
| LPHD8534106 | 2600 mAh | 20C | 106 | 34 | 8.5 | 3,7V |
| LPHD8634122 | 2600 mAh | 20C | 122 | 34 | 8.6 | 3,7V |
| LPHD5843128 | 2700 mAh | 20C | 128 | 43 | 5.8 | 3,7V |
| LPHD6245095 | 2700 mAh | 20C | 95 | 45 | 6.2 | 3,7V |
| LPHD6544100 | 2700 mAh | 20C | 100 | 44 | 6.5 | 3,7V |
| LPHD6644100 | 2700 mAh | 20C | 100 | 44 | 6.6 | 3,7V |
| LPHD7138115 | 2700 mAh | 20C | 115 | 38 | 7.1 | 3,7V |
| LPHD7538110 | 2700 mAh | 20C | 110 | 38 | 7.5 | 3,7V |
| LPHD8434106 | 2700 mAh | 20C | 106 | 34 | 8.4 | 3,7V |
| LPHD8534096 | 2700 mAh | 20C | 96 | 34 | 8.5 | 3,7V |
| LPHD9334096 | 2700 mAh | 20C | 96 | 34 | 9.3 | 3,7V |
| LPHD5542126 | 2750 mAh | 20C | 126 | 42 | 5.5 | 3,7V |
| LPHD6938110 | 2750 mAh | 20C | 110 | 38 | 6.9 | 3,7V |
| LPHD6222033 | 280 mAh | 20C | 33 | 22 | 6.2 | 3,7V |
| LPHD5542124 | 2800 mAh | 20C | 124 | 42 | 5.5 | 3,7V |
| LPHD6042124 | 2800 mAh | 20C | 124 | 42 | 6 | 3,7V |
| LPHD6264096 | 2800 mAh | 20C | 96 | 64 | 6.2 | 3,7V |
| LPHD7243083 | 2800 mAh | 20C | 83 | 43 | 7.2 | 3,7V |
| LPHD6416040 | 290 mAh | 20C | 40 | 16 | 6.4 | 3,7V |
| LPHD5753105 | 2900 mAh | 20C | 105 | 53 | 5.7 | 3,7V |
| LPHD6570092 | 2950 mAh | 20C | 92 | 70 | 6.5 | 3,7V |
| LPHD4030048 | 300 mAh | 20C | 48 | 30 | 4 | 3,7V |
| LPHD4525035 | 300 mAh | 20C | 35 | 25 | 4.5 | 3,7V |
| LPHD6018044 | 300 mAh | 20C | 44 | 18 | 6 | 3,7V |
| LPHD6219035 | 300 mAh | 20C | 35 | 19 | 6.2 | 3,7V |
| LPHD7016037 | 300 mAh | 20C | 37 | 16 | 7 | 3,7V |
| LPHD8020030 | 300 mAh | 20C | 30 | 20 | 8 | 3,7V |
| LPHD8514035 | 300 mAh | 20C | 35 | 14 | 8.5 | 3,7V |
| LPHD5345135 | 3000 mAh | 20C | 135 | 45 | 5.3 | 3,7V |
| LPHD5543125 | 3000 mAh | 20C | 125 | 43 | 5.5 | 3,7V |
| LPHD5845135 | 3000 mAh | 20C | 135 | 45 | 5.8 | 3,7V |
| LPHD6342126 | 3000 mAh | 20C | 126 | 42 | 6.3 | 3,7V |
| LPHD6842125 | 3000 mAh | 20C | 125 | 42 | 6.8 | 3,7V |
| LPHD7236128 | 3000 mAh | 20C | 128 | 36 | 7.2 | 3,7V |
| LPHD7436128 | 3000 mAh | 20C | 128 | 36 | 7.4 | 3,7V |
| LPHD7536128 | 3000 mAh | 20C | 128 | 36 | 7.5 | 3,7V |
| LPHD7934122 | 3000 mAh | 20C | 122 | 34 | 7.9 | 3,7V |
| LPHD6442126 | 3100 mAh | 20C | 126 | 42 | 6.4 | 3,7V |
| LPHD6443128 | 3100 mAh | 20C | 128 | 43 | 6.4 | 3,7V |
| LPHD7542126 | 3100 mAh | 20C | 126 | 42 | 7.5 | 3,7V |
| LPHD7642126 | 3100 mAh | 20C | 126 | 42 | 7.6 | 3,7V |
| LPHD6842126 | 3150 mAh | 20C | 126 | 42 | 6.8 | 3,7V |
| LPHD8520030 | 320 mAh | 20C | 30 | 20 | 8.5 | 3,7V |
| LPHD5243125 | 3200 mAh | 20C | 125 | 43 | 5.2 | 3,7V |
| LPHD5446143 | 3200 mAh | 20C | 143 | 46 | 5.4 | 3,7V |
| LPHD5545150 | 3200 mAh | 20C | 150 | 45 | 5.5 | 3,7V |
| LPHD6442126 | 3200 mAh | 20C | 126 | 42 | 6.4 | 3,7V |
| LPHD6543128 | 3200 mAh | 20C | 128 | 43 | 6.5 | 3,7V |
| LPHD6642126 | 3200 mAh | 20C | 126 | 42 | 6.6 | 3,7V |
| LPHD7043128 | 3200 mAh | 20C | 128 | 43 | 7 | 3,7V |
| LPHD7455082 | 3200 mAh | 20C | 82 | 55 | 7.4 | 3,7V |
| LPHD9235112 | 3200 mAh | 20C | 112 | 35 | 9.2 | 3,7V |
| LPHDA039092 | 3250 mAh | 20C | 92 | 39 | 10 | 3,7V |
| LPHD5346143 | 3300 mAh | 20C | 143 | 46 | 5.3 | 3,7V |
| LPHD6642126 | 3300 mAh | 20C | 126 | 42 | 6.6 | 3,7V |
| LPHD6742126 | 3300 mAh | 20C | 126 | 42 | 6.7 | 3,7V |
| LPHD6744115 | 3300 mAh | 20C | 115 | 44 | 6.7 | 3,7V |
| LPHD8542121 | 3300 mAh | 20C | 121 | 42 | 8.5 | 3,7V |
| LPHD9234122 | 3350 mAh | 20C | 122 | 34 | 9.2 | 3,7V |
| LPHD5845150 | 3400 mAh | 20C | 150 | 45 | 5.8 | 3,7V |
| LPHD7243128 | 3400 mAh | 20C | 128 | 43 | 7.2 | 3,7V |
| LPHD8043083 | 3400 mAh | 20C | 83 | 43 | 8 | 3,7V |
| LPHD8834122 | 3400 mAh | 20C | 122 | 34 | 8.8 | 3,7V |
| LPHD4012018 | 35 mAh | 20C | 18 | 12 | 4 | 3,7V |
| LPHD4030048 | 350 mAh | 20C | 48 | 30 | 4 | 3,7V |
| LPHD4030048 | 350 mAh | 20C | 48 | 30 | 4 | 3,7V |
| LPHD4730040 | 350 mAh | 20C | 40 | 30 | 4.7 | 3,7V |
| LPHD6518042 | 350 mAh | 20C | 42 | 18 | 6.5 | 3,7V |
| LPHD7020035 | 350 mAh | 20C | 35 | 20 | 7 | 3,7V |
| LPHD7215045 | 350 mAh | 20C | 45 | 15 | 7.2 | 3,7V |
| LPHD7220035 | 350 mAh | 20C | 35 | 20 | 7.2 | 3,7V |
| LPHD7520035 | 350 mAh | 20C | 35 | 20 | 7.5 | 3,7V |
| LPHD9020030 | 350 mAh | 20C | 30 | 20 | 9 | 3,7V |
| LPHD5543125 | 3500 mAh | 20C | 125 | 43 | 5.5 | 3,7V |
| LPHD5945150 | 3500 mAh | 20C | 150 | 45 | 5.9 | 3,7V |
| LPHD6642126 | 3500 mAh | 20C | 126 | 42 | 6.6 | 3,7V |
| LPHD8636128 | 3500 mAh | 20C | 128 | 36 | 8.6 | 3,7V |
| LPHD9645090 | 3500 mAh | 20C | 90 | 45 | 9.6 | 3,7V |
| LPHD7443128 | 3600 mAh | 20C | 128 | 43 | 7.4 | 3,7V |
| LPHD7642126 | 3600 mAh | 20C | 126 | 42 | 7.6 | 3,7V |
| LPHD7643128 | 3600 mAh | 20C | 128 | 43 | 7.6 | 3,7V |
| LPHD8736128 | 3600 mAh | 20C | 128 | 36 | 8.7 | 3,7V |
| LPHD9445090 | 3600 mAh | 20C | 90 | 45 | 9.4 | 3,7V |
| LPHD7442126 | 3650 mAh | 20C | 126 | 42 | 7.4 | 3,7V |
| LPHD7042126 | 3700 mAh | 20C | 126 | 42 | 7 | 3,7V |
| LPHD7642126 | 3700 mAh | 20C | 126 | 42 | 7.6 | 3,7V |
| LPHD7842126 | 3700 mAh | 20C | 126 | 42 | 7.8 | 3,7V |
| LPHD5946143 | 3800 mAh | 20C | 143 | 46 | 5.9 | 3,7V |
| LPHD6446143 | 3800 mAh | 20C | 143 | 46 | 6.4 | 3,7V |
| LPHD7142126 | 3800 mAh | 20C | 126 | 42 | 7.1 | 3,7V |
| LPHD7543128 | 3800 mAh | 20C | 128 | 43 | 7.5 | 3,7V |
| LPHD7942126 | 3800 mAh | 20C | 126 | 42 | 7.9 | 3,7V |
| LPHD7942126 | 3800 mAh | 20C | 126 | 42 | 7.9 | 3,7V |
| LPHD8536128 | 3800 mAh | 20C | 128 | 36 | 8.5 | 3,7V |
| LPHD9036128 | 3800 mAh | 20C | 128 | 36 | 9 | 3,7V |
| LPHD9042126 | 3800 mAh | 20C | 126 | 42 | 9 | 3,7V |
| LPHD9438110 | 3800 mAh | 20C | 110 | 38 | 9.4 | 3,7V |
| LPHD8042126 | 3850 mAh | 20C | 126 | 42 | 8 | 3,7V |
| LPHD8020036 | 390 mAh | 20C | 36 | 20 | 8 | 3,7V |
| LPHD8043083 | 3900 mAh | 20C | 83 | 43 | 8 | 3,7V |
| LPHD8143083 | 3900 mAh | 20C | 83 | 43 | 8.1 | 3,7V |
| LPHD4512018 | 40 mAh | 20C | 18 | 12 | 4.5 | 3,7V |
| LPHD4531042 | 400 mAh | 20C | 42 | 31 | 4.5 | 3,7V |
| LPHD6522040 | 400 mAh | 20C | 40 | 22 | 6.5 | 3,7V |
| LPHD6822040 | 400 mAh | 20C | 40 | 22 | 6.8 | 3,7V |
| LPHD5643125 | 4000 mAh | 20C | 125 | 43 | 5.6 | 3,7V |
| LPHD5844175 | 4000 mAh | 20C | 175 | 44 | 5.8 | 3,7V |
| LPHD6044175 | 4000 mAh | 20C | 175 | 44 | 6 | 3,7V |
| LPHD6246148 | 4000 mAh | 20C | 148 | 46 | 6.2 | 3,7V |
| LPHD6248150 | 4000 mAh | 20C | 150 | 48 | 6.2 | 3,7V |
| LPHD6265135 | 4000 mAh | 20C | 135 | 65 | 6.2 | 3,7V |
| LPHD6443150 | 4000 mAh | 20C | 150 | 43 | 6.4 | 3,7V |
| LPHD6465132 | 4000 mAh | 20C | 132 | 65 | 6.4 | 3,7V |
| LPHD6545150 | 4000 mAh | 20C | 150 | 45 | 6.5 | 3,7V |
| LPHD6945150 | 4000 mAh | 20C | 150 | 45 | 6.9 | 3,7V |
| LPHD7143128 | 4000 mAh | 20C | 128 | 43 | 7.1 | 3,7V |
| LPHD7545135 | 4000 mAh | 20C | 135 | 45 | 7.5 | 3,7V |
| LPHD7743135 | 4000 mAh | 20C | 135 | 43 | 7.7 | 3,7V |
| LPHD8042124 | 4000 mAh | 20C | 124 | 42 | 8 | 3,7V |
| LPHD8043125 | 4000 mAh | 20C | 125 | 43 | 8 | 3,7V |
| LPHD8043128 | 4000 mAh | 20C | 128 | 43 | 8 | 3,7V |
| LPHD8142126 | 4000 mAh | 20C | 126 | 42 | 8.1 | 3,7V |
| LPHD8242126 | 4000 mAh | 20C | 126 | 42 | 8.2 | 3,7V |
| LPHD8243128 | 4000 mAh | 20C | 128 | 43 | 8.2 | 3,7V |
| LPHD8756086 | 4000 mAh | 20C | 86 | 56 | 8.7 | 3,7V |
| LPHD9056086 | 4000 mAh | 20C | 86 | 56 | 9 | 3,7V |
| LPHD9436128 | 4000 mAh | 20C | 128 | 36 | 9.4 | 3,7V |
| LPHD9536128 | 4000 mAh | 20C | 128 | 36 | 9.5 | 3,7V |
| LPHD9544100 | 4000 mAh | 20C | 100 | 44 | 9.5 | 3,7V |
| LPHD8067100 | 4100 mAh | 20C | 100 | 67 | 8 | 3,7V |
| LPHD8542126 | 4150 mAh | 20C | 126 | 42 | 8.5 | 3,7V |
| LPHD6846143 | 4200 mAh | 20C | 143 | 46 | 6.8 | 3,7V |
| LPHD6943143 | 4200 mAh | 20C | 143 | 43 | 6.9 | 3,7V |
| LPHD8443128 | 4200 mAh | 20C | 128 | 43 | 8.4 | 3,7V |
| LPHDA043095 | 4200 mAh | 20C | 95 | 43 | 10 | 3,7V |
| LPHD8843128 | 4250 mAh | 20C | 128 | 43 | 8.8 | 3,7V |
| LPHD4513100 | 430 mAh | 20C | 100 | 13 | 4.5 | 3,7V |
| LPHD4530048 | 430 mAh | 20C | 48 | 30 | 4.5 | 3,7V |
| LPHD7243125 | 4300 mAh | 20C | 125 | 43 | 7.2 | 3,7V |
| LPHD8643128 | 4300 mAh | 20C | 128 | 43 | 8.6 | 3,7V |
| LPHD7349135 | 4400 mAh | 20C | 135 | 49 | 7.3 | 3,7V |
| LPHD7446143 | 4400 mAh | 20C | 143 | 46 | 7.4 | 3,7V |
| LPHD8045135 | 4400 mAh | 20C | 135 | 45 | 8 | 3,7V |
| LPHD8642124 | 4400 mAh | 20C | 124 | 42 | 8.6 | 3,7V |
| LPHD8842126 | 4400 mAh | 20C | 126 | 42 | 8.8 | 3,7V |
| LPHD9043128 | 4400 mAh | 20C | 128 | 43 | 9 | 3,7V |
| LPHD4512015 | 45 mAh | 20C | 15 | 12 | 4.5 | 3,7V |
| LPHD4428045 | 450 mAh | 20C | 45 | 28 | 4.4 | 3,7V |
| LPHD4430048 | 450 mAh | 20C | 48 | 30 | 4.4 | 3,7V |
| LPHD4628045 | 450 mAh | 20C | 45 | 28 | 4.6 | 3,7V |
| LPHD4730048 | 450 mAh | 20C | 48 | 30 | 4.7 | 3,7V |
| LPHD7820040 | 450 mAh | 20C | 40 | 20 | 7.8 | 3,7V |
| LPHD9025030 | 450 mAh | 20C | 30 | 25 | 9 | 3,7V |
| LPHD5449145 | 4500 mAh | 20C | 145 | 49 | 5.4 | 3,7V |
| LPHD6949135 | 4500 mAh | 20C | 135 | 49 | 6.9 | 3,7V |
| LPHD7046143 | 4500 mAh | 20C | 143 | 46 | 7 | 3,7V |
| LPHD7345150 | 4500 mAh | 20C | 150 | 45 | 7.3 | 3,7V |
| LPHD8242126 | 4500 mAh | 20C | 126 | 42 | 8.2 | 3,7V |
| LPHD9042126 | 4500 mAh | 20C | 126 | 42 | 9 | 3,7V |
| LPHD9556086 | 4500 mAh | 20C | 86 | 56 | 9.5 | 3,7V |
| LPHD8542126 | 4600 mAh | 20C | 126 | 42 | 8.5 | 3,7V |
| LPHD9242126 | 4600 mAh | 20C | 126 | 42 | 9.2 | 3,7V |
| LPHD9342126 | 4600 mAh | 20C | 126 | 42 | 9.3 | 3,7V |
| LPHD6575106 | 4700 mAh | 20C | 106 | 75 | 6.5 | 3,7V |
| LPHD7545150 | 4700 mAh | 20C | 150 | 45 | 7.5 | 3,7V |
| LPHD7545150 | 4700 mAh | 20C | 150 | 45 | 7.5 | 3,7V |
| LPHD7520040 | 480 mAh | 20C | 40 | 20 | 7.5 | 3,7V |
| LPHD7525035 | 480 mAh | 20C | 35 | 25 | 7.5 | 3,7V |
| LPHD7843150 | 4800 mAh | 20C | 150 | 43 | 7.8 | 3,7V |
| LPHD8343125 | 4800 mAh | 20C | 125 | 43 | 8.3 | 3,7V |
| LPHD9343128 | 4800 mAh | 20C | 128 | 43 | 9.3 | 3,7V |
| LPHD9442126 | 4800 mAh | 20C | 126 | 42 | 9.4 | 3,7V |
| LPHD9742126 | 4800 mAh | 20C | 126 | 42 | 9.7 | 3,7V |
| LPHD9843128 | 4800 mAh | 20C | 128 | 43 | 9.8 | 3,7V |
| LPHD4830048 | 500 mAh | 20C | 48 | 30 | 4.8 | 3,7V |
| LPHD6023051 | 500 mAh | 20C | 51 | 23 | 6 | 3,7V |
| LPHD7025040 | 500 mAh | 20C | 40 | 25 | 7 | 3,7V |
| LPHD7031042 | 500 mAh | 20C | 42 | 31 | 7 | 3,7V |
| LPHD7218055 | 500 mAh | 20C | 55 | 18 | 7.2 | 3,7V |
| LPHD7531042 | 500 mAh | 20C | 42 | 31 | 7.5 | 3,7V |
| LPHD7825035 | 500 mAh | 20C | 35 | 25 | 7.8 | 3,7V |
| LPHD7070135 | 5000 mAh | 20C | 135 | 70 | 7 | 3,7V |
| LPHD7245150 | 5000 mAh | 20C | 150 | 45 | 7.2 | 3,7V |
| LPHD7446143 | 5000 mAh | 20C | 143 | 46 | 7.4 | 3,7V |
| LPHD7945150 | 5000 mAh | 20C | 150 | 45 | 7.9 | 3,7V |
| LPHD7945150 | 5000 mAh | 20C | 150 | 45 | 7.9 | 3,7V |
| LPHD8245150 | 5000 mAh | 20C | 150 | 45 | 8.2 | 3,7V |
| LPHD8346143 | 5000 mAh | 20C | 143 | 46 | 8.3 | 3,7V |
| LPHD8543150 | 5000 mAh | 20C | 150 | 43 | 8.5 | 3,7V |
| LPHD8843118 | 5000 mAh | 20C | 118 | 43 | 8.8 | 3,7V |
| LPHD9043125 | 5000 mAh | 20C | 125 | 43 | 9 | 3,7V |
| LPHD9742126 | 5000 mAh | 20C | 126 | 42 | 9.7 | 3,7V |
| LPHD9942126 | 5000 mAh | 20C | 126 | 42 | 9.9 | 3,7V |
| LPHDA042126 | 5000 mAh | 20C | 126 | 42 | 10 | 3,7V |
| LPHD7649135 | 5100 mAh | 20C | 135 | 49 | 7.6 | 3,7V |
| LPHD8245135 | 5100 mAh | 20C | 135 | 45 | 8.2 | 3,7V |
| LPHD8345150 | 5100 mAh | 20C | 150 | 45 | 8.3 | 3,7V |
| LPHD8546143 | 5100 mAh | 20C | 143 | 46 | 8.5 | 3,7V |
| LPHD8745135 | 5100 mAh | 20C | 135 | 45 | 8.7 | 3,7V |
| LPHD7746143 | 5200 mAh | 20C | 143 | 46 | 7.7 | 3,7V |
| LPHD9442126 | 5200 mAh | 20C | 126 | 42 | 9.4 | 3,7V |
| LPHD9643128 | 5200 mAh | 20C | 128 | 43 | 9.6 | 3,7V |
| LPHDA242126 | 5200 mAh | 20C | 126 | 42 | 10.2 | 3,7V |
| LPHDA342126 | 5200 mAh | 20C | 126 | 42 | 10.3 | 3,7V |
| LPHDA542126 | 5200 mAh | 20C | 126 | 42 | 10.5 | 3,7V |
| LPHD5516075 | 530 mAh | 20C | 75 | 16 | 5.5 | 3,7V |
| LPHD7025040 | 530 mAh | 20C | 40 | 25 | 7 | 3,7V |
| LPHD8520040 | 530 mAh | 20C | 40 | 20 | 8.5 | 3,7V |
| LPHD7545150 | 5300 mAh | 20C | 150 | 45 | 7.5 | 3,7V |
| LPHD8245150 | 5300 mAh | 20C | 150 | 45 | 8.2 | 3,7V |
| LPHD8545150 | 5300 mAh | 20C | 150 | 45 | 8.5 | 3,7V |
| LPHDA242126 | 5450 mAh | 20C | 126 | 42 | 10.2 | 3,7V |
| LPHDA242126 | 5450 mAh | 20C | 126 | 42 | 10.2 | 3,7V |
| LPHD7224037 | 550 mAh | 20C | 37 | 24 | 7.2 | 3,7V |
| LPHD7520045 | 550 mAh | 20C | 45 | 20 | 7.5 | 3,7V |
| LPHD8525035 | 550 mAh | 20C | 35 | 25 | 8.5 | 3,7V |
| LPHD9025035 | 550 mAh | 20C | 35 | 25 | 9 | 3,7V |
| LPHD6945180 | 5500 mAh | 20C | 180 | 45 | 6.9 | 3,7V |
| LPHD7845180 | 5500 mAh | 20C | 180 | 45 | 7.8 | 3,7V |
| LPHD8245150 | 5500 mAh | 20C | 150 | 45 | 8.2 | 3,7V |
| LPHD8545145 | 5500 mAh | 20C | 145 | 45 | 8.5 | 3,7V |
| LPHD8945150 | 5500 mAh | 20C | 150 | 45 | 8.9 | 3,7V |
| LPHDA042124 | 5500 mAh | 20C | 124 | 42 | 10 | 3,7V |
| LPHDA442124 | 5500 mAh | 20C | 124 | 42 | 10.4 | 3,7V |
| LPHDA542124 | 5500 mAh | 20C | 124 | 42 | 10.5 | 3,7V |
| LPHDA642124 | 5500 mAh | 20C | 124 | 42 | 10.6 | 3,7V |
| LPHD7744175 | 5600 mAh | 20C | 175 | 44 | 7.7 | 3,7V |
| LPHD7944175 | 5600 mAh | 20C | 175 | 44 | 7.9 | 3,7V |
| LPHDA743128 | 5600 mAh | 20C | 128 | 43 | 10.7 | 3,7V |
| LPHDA742126 | 5700 mAh | 20C | 126 | 42 | 10.7 | 3,7V |
| LPHDA842124 | 5700 mAh | 20C | 124 | 42 | 10.8 | 3,7V |
| LPHD9645135 | 5750 mAh | 20C | 135 | 45 | 9.6 | 3,7V |
| LPHD7645149 | 5800 mAh | 20C | 149 | 45 | 7.6 | 3,7V |
| LPHD8044175 | 5900 mAh | 20C | 175 | 44 | 8 | 3,7V |
| LPHD8244175 | 5900 mAh | 20C | 175 | 44 | 8.2 | 3,7V |
| LPHD5530048 | 600 mAh | 20C | 48 | 30 | 5.5 | 3,7V |
| LPHD5830060 | 600 mAh | 20C | 60 | 30 | 5.8 | 3,7V |
| LPHD7225040 | 600 mAh | 20C | 40 | 25 | 7.2 | 3,7V |
| LPHD7519055 | 600 mAh | 20C | 55 | 19 | 7.5 | 3,7V |
| LPHD6570135 | 6000 mAh | 20C | 135 | 70 | 6.5 | 3,7V |
| LPHD6770135 | 6000 mAh | 20C | 135 | 70 | 6.7 | 3,7V |
| LPHD7170135 | 6000 mAh | 20C | 135 | 70 | 7.1 | 3,7V |
| LPHD7948150 | 6000 mAh | 20C | 150 | 48 | 7.9 | 3,7V |
| LPHD8548150 | 6000 mAh | 20C | 150 | 48 | 8.5 | 3,7V |
| LPHDA043125 | 6000 mAh | 20C | 125 | 43 | 10 | 3,7V |
| LPHDA143118 | 6000 mAh | 20C | 118 | 43 | 11 | 3,7V |
| LPHDA242126 | 6050 mAh | 20C | 126 | 42 | 11.2 | 3,7V |
| LPHD5830048 | 620 mAh | 20C | 48 | 30 | 5.8 | 3,7V |
| LPHD7419055 | 630 mAh | 20C | 55 | 19 | 7.4 | 3,7V |
| LPHD9276119 | 6400 mAh | 20C | 119 | 76 | 9.2 | 3,7V |
| LPHD9477123 | 6400 mAh | 20C | 123 | 77 | 9.4 | 3,7V |
| LPHD4835062 | 650 mAh | 20C | 62 | 35 | 4.8 | 3,7V |
| LPHD6030048 | 650 mAh | 20C | 48 | 30 | 6 | 3,7V |
| LPHD7230040 | 650 mAh | 20C | 40 | 30 | 7.2 | 3,7V |
| LPHD7230040 | 650 mAh | 20C | 40 | 30 | 7.2 | 3,7V |
| LPHD7430048 | 650 mAh | 20C | 48 | 30 | 7.4 | 3,7V |
| LPHD8525040 | 650 mAh | 20C | 40 | 25 | 8.5 | 3,7V |
| LPHDC224033 | 650 mAh | 20C | 33 | 24 | 12 | 3,7V |
| LPHDA345150 | 6900 mAh | 20C | 150 | 45 | 10.3 | 3,7V |
| LPHDA645150 | 6900 mAh | 20C | 150 | 45 | 10.6 | 3,7V |
| LPHDA745150 | 6900 mAh | 20C | 150 | 45 | 10.7 | 3,7V |
| LPHD3511032 | 70 mAh | 20C | 32 | 11 | 3.5 | 3,7V |
| LPHD5512020 | 70 mAh | 20C | 20 | 12 | 5.5 | 3,7V |
| LPHD4430085 | 700 mAh | 20C | 85 | 30 | 4.4 | 3,7V |
| LPHD6217089 | 700 mAh | 20C | 89 | 17 | 6.2 | 3,7V |
| LPHD7030040 | 700 mAh | 20C | 40 | 30 | 7 | 3,7V |
| LPHD8023051 | 700 mAh | 20C | 51 | 23 | 8 | 3,7V |
| LPHD8723043 | 700 mAh | 20C | 43 | 23 | 8.7 | 3,7V |
| LPHD9045180 | 7050 mAh | 20C | 180 | 45 | 9 | 3,7V |
| LPHD9145180 | 7050 mAh | 20C | 180 | 45 | 9.1 | 3,7V |
| LPHD9245180 | 7050 mAh | 20C | 180 | 45 | 9.2 | 3,7V |
| LPHD5830048 | 730 mAh | 20C | 48 | 30 | 5.8 | 3,7V |
| LPHD5334056 | 750 mAh | 20C | 56 | 34 | 5.3 | 3,7V |
| LPHD6017095 | 750 mAh | 20C | 95 | 17 | 6 | 3,7V |
| LPHD6326060 | 750 mAh | 20C | 60 | 26 | 6.3 | 3,7V |
| LPHD7564159 | 7500 mAh | 20C | 159 | 64 | 7.5 | 3,7V |
| LPHD5517095 | 780 mAh | 20C | 95 | 17 | 5.5 | 3,7V |
| LPHD6512020 | 80 mAh | 20C | 20 | 12 | 6.5 | 3,7V |
| LPHD6514017 | 80 mAh | 20C | 17 | 14 | 6.5 | 3,7V |
| LPHD7813016 | 80 mAh | 20C | 16 | 13 | 7.8 | 3,7V |
| LPHD8013013 | 80 mAh | 20C | 13 | 13 | 8 | 3,7V |
| LPHD4618123 | 800 mAh | 20C | 123 | 18 | 4.6 | 3,7V |
| LPHD5035062 | 800 mAh | 20C | 62 | 35 | 5 | 3,7V |
| LPHD5223075 | 800 mAh | 20C | 75 | 23 | 5.2 | 3,7V |
| LPHD5834056 | 800 mAh | 20C | 56 | 34 | 5.8 | 3,7V |
| LPHD6025062 | 800 mAh | 20C | 62 | 25 | 6 | 3,7V |
| LPHD7030048 | 800 mAh | 20C | 48 | 30 | 7 | 3,7V |
| LPHD7030048 | 800 mAh | 20C | 48 | 30 | 7 | 3,7V |
| LPHD7330048 | 800 mAh | 20C | 48 | 30 | 7.3 | 3,7V |
| LPHD7630048 | 800 mAh | 20C | 48 | 30 | 7.6 | 3,7V |
| LPHD8164155 | 8000 mAh | 20C | 155 | 64 | 8.1 | 3,7V |
| LPHD8164159 | 8000 mAh | 20C | 159 | 64 | 8.1 | 3,7V |
| LPHD8264155 | 8000 mAh | 20C | 155 | 64 | 8.2 | 3,7V |
| LPHD8364155 | 8000 mAh | 20C | 155 | 64 | 8.3 | 3,7V |
| LPHD9545180 | 8000 mAh | 20C | 180 | 45 | 9.5 | 3,7V |
| LPHD6030060 | 850 mAh | 20C | 60 | 30 | 6 | 3,7V |
| LPHD6033051 | 850 mAh | 20C | 51 | 33 | 6 | 3,7V |
| LPHD6230060 | 850 mAh | 20C | 60 | 30 | 6.2 | 3,7V |
| LPHD7130048 | 850 mAh | 20C | 48 | 30 | 7.1 | 3,7V |
| LPHD7630048 | 850 mAh | 20C | 48 | 30 | 7.6 | 3,7V |
| LPHD9013013 | 90 mAh | 20C | 13 | 13 | 9 | 3,7V |
| LPHD6230060 | 900 mAh | 20C | 60 | 30 | 6.2 | 3,7V |
| LPHD8024056 | 900 mAh | 20C | 56 | 24 | 8 | 3,7V |

The other lipo battery applications
Rebar Detecter | Protable Hardness Tester | Flaw Detector | Moisture Instrument in Concrete | Bike Wireless Computer | Mobile Sensors | Wris-wom Swimming Wearaable | Facial Motion Capture | Fully Automated Pull-Off Tester | Navigation Device on Social Bicycles | Miro Jeweiry Box | Ultrasonic Imaging | Personal Shaving Cup | Smart Medivine Bottle | Smart Walkie-Talkies | Smart Sleep Glasses | Smart Assistant Watch | Mobile Projector | Fingerprint Padlock | Wireless Speaker System | Thinnest Foldable Bluetooth Mouse | Vehicle Monitoring Device | Car Gadget | Boogie Dice | Health Tracking Headband | Smart LED Light | Smart Bra | Handbag Light | Bike Safety Light | Hand Held and Esthetically Lamp | Power Dock | Fidget Controller Gadget | Camera Slider Track Dolly | Wireless Smart Speaker | Asthma Inhaler | Stimulus Generators | Smart Video Door Bell | Wireless Mobile Video Solution | Wireless Device | Lab Automation | Emergency Mobile | Wireless Installation | Fiber Optic Tester | Geolocation Gadgets | Hand Held Instrument Biometric Device | Portable PIC Programmer | Nike Sport Watch | Vehicle Traveling Data Recorder | Linx Impact Assessment System and Blast Gauge System | Wireless Installation AHRS | Digital Wi-Fi Microscopes | Electrocardiograph | RF Analyser | Active 3D Shutter Glasses | Oxygen Monitor | Polysomnography (PSG) | Sleep Apnea Screening | Long Term Blood Pressure Measurement | Smallest long-term EEG recorder | Technical Data Screen | Vehicle Gauging | Watch Recorder | Smart Touchless Faucet Adapter