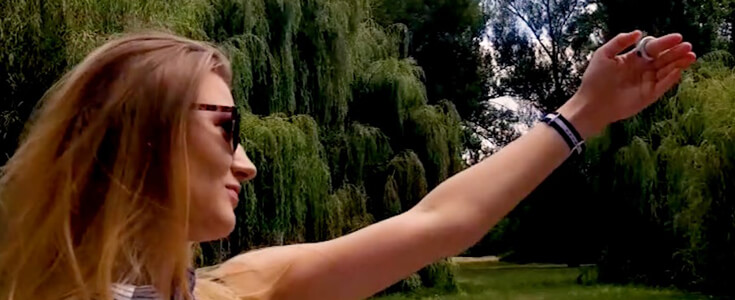 Curved LiPo Battery LPCV160722 3.7V 15mAh for Smart Ring

There is a Smart Ring with a high-quality 12-megapixel photo camera and curved lipo battery. Once you make photo or video with a smart ring, you can immediately send it directly to your smartphone via Bluetooth 5.0 and post it on your social media. Because the smart ring has a built-in high-efficiency curved lipo battery, it is incredibly lightweight, super handy, incredibly fast - you do not have to continually reach for the camera or smartphone because from now on you have the camera on your hand.

SMART RING SPECIFICATIONS
12 Mpx camera
4K video
3.7V 15mAh curved lipo battery
Water resistant 50m
Autofocus
Face detection
OIS (Optical Image Stabilization)
Shockproof
Bluetooth 5.0
32GB memory
SUPERIOR PICTURES FROM SUCH A SMALL SHAPE

Ring Camera with curved lipo battery 15mAh LPCV160722 have optical image stabilization and fast lens for photos and videos. Your photos come out bright and clear even when there's very little light.

CURVED LIPO BATTERY QI CHARGING

The easiest charging. Built-in magnet lock and curved lipo battery installed on a place when you keep it in your pocket or handbag. Installing is fully charged in less than 30 minutes and can operate up to 5 hours.

GOPRO MOUNT ADAPTER

Thanks to the adapter, you can set up Smart Ring for any GoPro mount. A strong magnet holds it in place.
Curved LiPo Battery LPCV160722 3.7V 15mAh Details
| | |
| --- | --- |
| Battery Type | |
| Part Number | LPCV160722 |
| Voltage @ Capacity | 3.7V @ 15mAh |
| Comfiguration | 1S1P |
| Wires | NO |
| | NO |
| Cut-off Voltage | 2.75V |
| Thermistor (NTC) | NO |
| Dimension | 1.6 x 7 x 22mm |
| Charge Temperature | 0°C to +45°C |
| Discharge Temperature | -20°C to +60°C |
| Storage Temperature | -20°C to +45°C |
Curved LiPo Batteries



model

capacity
(mAh)
thickness
(mm)
Inner radius
(mm)

external radius (mm)

voltage (v)

LPCV311331

90

3.1

81.8

84.9

3.7

LPCV381447

235

3.8

30.8

34.6

3.8

LPCV250830

40

2.5

52.0

54.8

3.7

LPCV280848

80

2.8

16.6

19.4

3.7

LPCV400942

125

4.0

74

78

3.7

LPCV382438

400

3.8

25

28.8

3.7

The other lipo battery applications
Rebar Detecter | Protable Hardness Tester | Flaw Detector | Moisture Instrument in Concrete | Bike Wireless Computer | Mobile Sensors | Wris-wom Swimming Wearaable | Facial Motion Capture | Fully Automated Pull-Off Tester | Navigation Device on Social Bicycles | Miro Jeweiry Box | Ultrasonic Imaging | Personal Shaving Cup | Smart Medivine Bottle | Smart Walkie-Talkies | Smart Sleep Glasses | Smart Assistant Watch | Mobile Projector | Fingerprint Padlock | Wireless Speaker System | Thinnest Foldable Bluetooth Mouse | Vehicle Monitoring Device | Car Gadget | Boogie Dice | Health Tracking Headband | Smart LED Light | Smart Bra | Handbag Light | Bike Safety Light | Hand Held and Esthetically Lamp | Power Dock | Fidget Controller Gadget | Camera Slider Track Dolly | Wireless Smart Speaker | Asthma Inhaler | Stimulus Generators | Smart Video Door Bell | Wireless Mobile Video Solution | Wireless Device | Lab Automation | Emergency Mobile | Wireless Installation | Fiber Optic Tester | Geolocation Gadgets | Hand Held Instrument Biometric Device | Portable PIC Programmer | Nike Sport Watch | Vehicle Traveling Data Recorder | Linx Impact Assessment System and Blast Gauge System | Wireless Installation AHRS | Digital Wi-Fi Microscopes | Electrocardiograph | RF Analyser | Active 3D Shutter Glasses | Oxygen Monitor | Polysomnography (PSG) | Sleep Apnea Screening | Long Term Blood Pressure Measurement | Smallest long-term EEG recorder | Technical Data Screen | Vehicle Gauging | Watch Recorder | Smart Touchless Faucet Adapter