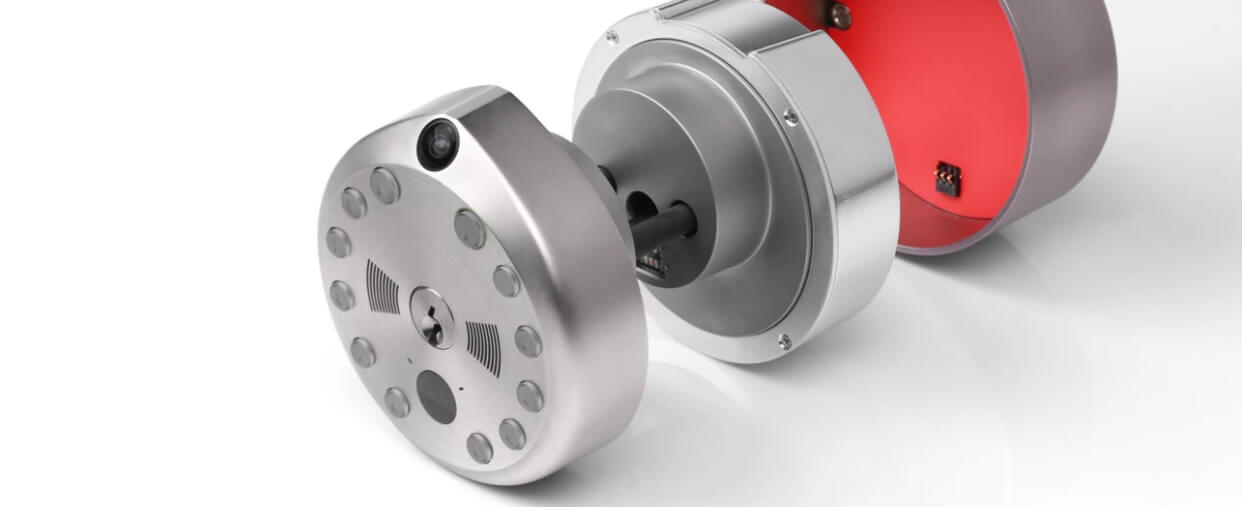 Lithium Battery 1000mAh LP803040 for Smart Camera Lock

Standard Lithium Battery 1000mAh | Select Suitable Lithium Battery | Small Samples Available | PayPal Payment or Bank Transfer | Fast Shipment by FedeEx UPS DHL

Similar Lithium Batteries 1000mAh

Lithium Battery 1000mAh 3.7V

LP802648 3.7V@1000mAh 3,7Wh
without Protection Circuit and Wires
Dimension: 8,0 x 26 x 48mm

Lithium Battery 1000mAh 3.7V

LP703048 3.7V@1000mAh 3,7Wh
without Protection Circuit and Wires
Dimension: 7,0 x 30 x 48mm

Lithium Battery 1000mAh 3.7V

LP604040 3.7V@1000mAh 3,7Wh
without Protection Circuit and Wires
Dimension: 6,0 x 40 x 40mm

Lithium Battery 1000mAh 3.7V

LP603450 3.7V@1000mAh 3,7Wh
without Protection Circuit and Wires
Dimension: 6,0 x 34 x 50mm




It's all new design camera smart lock include a camera, keypad and a rechargeable lithium battery 1000mAh. You can see the people who're at your door via a real-time video via the smart camera lock from your phone. You can also upload the video to the cloud and share to the others within 30 days. The guests will be welcomed and get a few mins of instruction from the smart camera lock. A friend or family can get a trusted code from you without key entry. The information of who comes and goes will be sent to you. Your visitors can go in without any waiting from your smart and trusted them.

On the smartphone, you can control what you want. Check the live stream video of who stay at the door and say hello directly, then unlock the door and welcome them coming in.

The advantage of the smart camera lock
All-in-one design. You don't need to buy any tools for assembling.
It's easy and DIY installation like Lego toys. You don't need to drill or wiring, weather-resistant, die-cast metal housing with Satin Nickel finish
Built-in motion-activated video camera and two-way audio
Back-lit LED doorbell and small keypad buttons
Rechargeable lithium battery 3,7V 1000mAh 3.7Wh, long working time
Keyed deadbolt with 3 extra keys for emergencies
All accessories in the smart camera lock
Smart Lock x 1
Rechargeable LiPo Battery x 1
Screwdriver x 1
USB Charging Cable
Door Spacers x 8
Keys x 3
Key Features
Motion-Activated Camera: The Smart Camera Lock equips with a 720p 150° field-of-view motion-activated camera that rivulets live video of all activity outside your door via the smartphone app.
Two-Way Audio: Talk with visitors directly in real time through the Gate app whether you are at home or away.
Joined Keypad Lock: An LED keypad on your smart camera lock allows anyone with an assigned access code to unlock the device. Optional mobile notifications let you know when your guests have entered.
Physical Key Access: As a backup, each smart lock comes with three traditional keys that can be used to lock and unlock your device manually.
Rechargeable Lithium Battery: The smart camera lock powers by a removable, rechargeable lithium battery 3.7V 1000mAh. Charge the lithium battery overnight using the provided USB cable, and your Gate will be ready to go for up to 3 months. It also depends on your usage rate.
Video Storage: Upload to cloud storage for storing your live video stream for more than 30 days
Lithium Battery 1000mAh 3.7V LP803040 Details
| | |
| --- | --- |
| Battery Type | Lithium Battery |
| Part Number | LP803040 |
| Voltage @ Capacity | 3.7V @ 1000mAh |
| Comfiguration | 1S1P |
| Wires | UL1571 AWG26 50m*2 |
| | JST ZHR-3 |
| Cut-off Voltage | 2.75V |
| Thermistor (NTC) | no |
| Dimension | 40 x 30 x 8,0mm |
| Charge Temperature | 0°C to +45°C |
| Discharge Temperature | -20°C to +60°C |
| Storage Temperature | -20°C to +45°C |
You can also send the file to us info@lipolbattery.com